Vision International History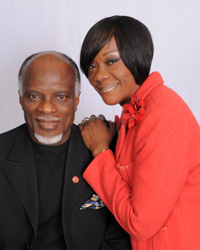 About the Executive Directors
Peter and Sarah Morgan, both Bible School Graduates and former Accounting and Banking Executives respectively, are senior pastors of Vision International Ministries. Together they are skillful, prolific, insightful, and balanced in the teaching of God's word and mightily used of God in the gifts of the Holy Spirit; particularly in the areas of prophecy, healing, deliverance, word of knowledge, word of wisdom, and miracles. Peter and Sarah's ministry is characterized by compassion, sincerity, truth, and integrity. Peter holds the office of prophet, apostle, and teacher whilst Sarah holds the office of evangelist and teacher.

How It All Began
Narrated by Bishop Peter Morgan Founder and President.
In the year 1979 the Lord Spoke to my spirit. He Said that through me He would call and feed many people from the nations of the earth.
Zechariah 2:11; Psalm 28:9


Preparation and Ground Breaking
"For the vision is yet for an appointed time, but the end it shall speak, and not lie: though it tarry, wait for it; because it will surely come, it will not tarry." Habakkuk 2:3

In January 1989 after 10 long years of intensive preparation, battling, difficulties, discouragement and spiritual warfare, 3 days of evangelical meetings were held at the Holly Park Methodist Church London, England. Though the attendance was discouraging I was happy I obeyed God's command to me. After the January meetings I embarked on evangelism in churches and church planting for other ministries.

Whilst ministering in churches and in homes many people sensed the need to set up a place where they could come and be taught the word of God and also be counseled, encouraged and prayed for. I prayerfully considered the advice of my friends and went back to the Holly Park Methodist Church to resume active work for the Lord.

Testing Period
Although the fig tree shall not blossom, neither shall the fruit be in the vines; the labor of the olive shall fail, and the field shall yield no meat; the flock shall be cut off from the fold, and there shall be no herd in the stalls: "Yet I will rejoice in the the Lord, I will joy in the God of my salvation." Habakkuk 3:17-18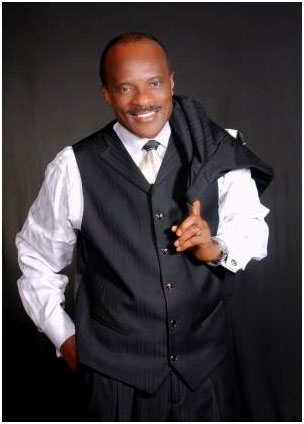 For two continuous months I would go to church every Sunday and there would not be a single soul, yet I would preach to empty pews. I preached the same way I would preach to a packed church. My message was simple but with faith and conviction: "EMPTY PEWS CONCEIVE AND GIVE BIRTH TO SOULS IN JESUS' NAME, AMEN". I felt very discouraged in the beginning, however, I managed to encourage myself with the thought
that the Lord created the whole world out of nothing, and that same creative power or Spirit of God works within me. Besides, God Had spoken and He would honor His word once I remained faithful and committed to him.

At the end of two months of sincere and committed labor one soul came, then others followed. Ever since that time the church has never been the same. To date the lives of hundreds of people from all walks of life have been touched, saved, healed, delivered and transformed; some of them now in ministries across the world.